20 Things That Are Often Forgotten
Since the beginning of the year, searches for Home Security have increased by over 18% according to Google trends.
Michele Bennett, General Manager at ADT UK&I Subscriber says: "Whilst it is easy to let things slip your mind from time to time, the consequences of being forgetful when it comes to home security and safety can be devastating.
"With the average burglary costing £2856, mistakes like forgetting to set the burglar alarm or shut windows are very expensive mistakes to make.
"Forgetting to turn off hair straighteners, leaving candles on and electrical sparks can also have devastating impacts, as they make up nearly 30% of accidental fire causes."
The security and fire safety experts at ADT have put together a list of ways to keep your home safe, even when you are forgetful:
Invest in smart plugs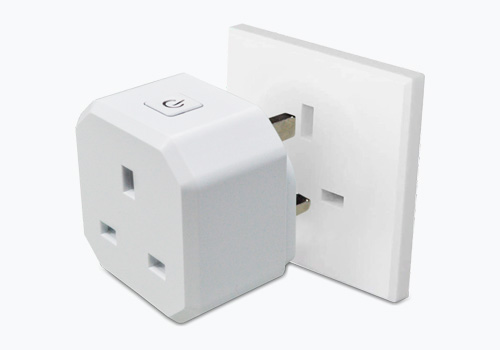 Smart plugs can be used to turn appliances plugged into them on or off, meaning that even when you are not home you can remotely have some control over electrical appliances within your home from your smartphone device.
They can be set to turn lamps on or off remotely, or with ADT you can link lamps plugged into smart plugs with movement-sensing cameras and video doorbells to switch on smart plugs when movement is detected to give the impression someone's always at home, even if you're not.
They can also be used to help the anxiety-ridden question of "Have I turned my hair straighteners off?" as smart plugs can be turned off even when you have left the house either manually, or by setting a geo-fence around your property so that when you leave it, designated smart plugs are turned off automatically.
Use Battery Operated Candles
Battery-operated, flameless candles give the effect of a wicked candle without any of the risks. As they are flameless and produce no heat they are entirely pet and child-friendly. The candles also do not melt, meaning that they last longer and can be put anywhere in the house without the worry of black smoke or burnt patches on the ceiling.
You can now get flameless candles that flicker and crackle, giving both the visual and audio effect of having a lit candle without any of the dangers associated with them.
Window Restrictors and Window Bars
Firstly, try not to open downstairs windows if you know you are going to leave the house or go to bed. This may attract burglars who see the opening as an opportunity.
If the windows are in upstairs rooms, check that they're not easily accessible from drain pipes or other roofs below. If they are, a good way to secure them while they're open is to fit restrictor hooks so they'll only open so far. If you have children, they also act as a great safety feature too.
Window bars might not be everyone's cup of tea, but there's no doubting their effectiveness. While they're not the type of window security you'd necessarily want in your living room, there may be places around the home where they'd be ideal. Utility rooms, garages and outbuildings that have windows could all benefit from having window bars fitted. This means that even if your windows are left open - burglars cannot get in.
Go Smart With Your Security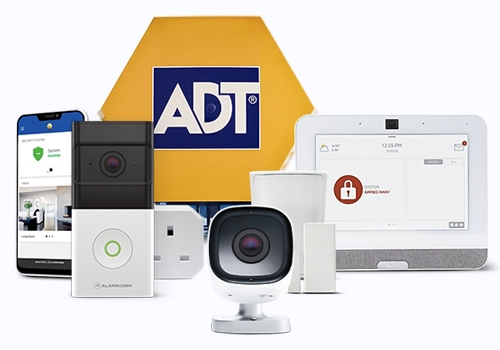 Security alarms can now be set and unset from an app on your phone, no matter where you are. This helps to reduce the issue of remembering to set your alarm before you leave, as well as stopping welcomed visitors from setting off the alarm when entering your home.
With the ADT Smart Home App security footage is automatically recorded on the detection of motion and you can also go into the app to view live footage, allowing homeowners to check up on their house no matter where they are at any time of day. If you're particularly forgetful about setting your alarm, the ADT Smart Home burglar alarm system can send you arming reminders when you leave your home's geo-fenced zone.
Video yourself locking your front door
For peace of mind, we recommend that you record yourself doing any tasks that you may question if you have done later in the day, whether that be locking the door, turning your TV off or shutting windows. This will not only hold you accountable, but it will also help you get into a habit of locking the door.
Invest in products that have safety features
Many products on the market have safety features that are designed with the things people forget to do in mind. An example of this is certain models of cars that automatically lock if they are left unlocked and empty, such as the Jeep Wrangler and Hyundai Tucson. Whilst it is not good practice to rely on these features, they offer peace of mind if you do remember that you have forgotten to do things.