Crime in my Area
Data for the last 12 months within a 1 mile raduis of
leeds
We're local to you
Crime can be found in every corner of the country, fortunately we can too. We have thousands of branches and installers nationwide. So no matter where you are you'll be able to find ADT experts to keep your home safe.
We safeguard over 237,000 UK properties and more than 2,000 new customers each month put their faith in us.
XXXXX
Branches:
Installations:
Moving Home?
Visit our Moving Home section for help to make your new home secure and transfer your current contract effortlessly
Moving home
Who's protecting the things you value the most?
Here at ADT we've been proving peace of mind for over 145 years. Today 237,000 households trust us to secure their homes.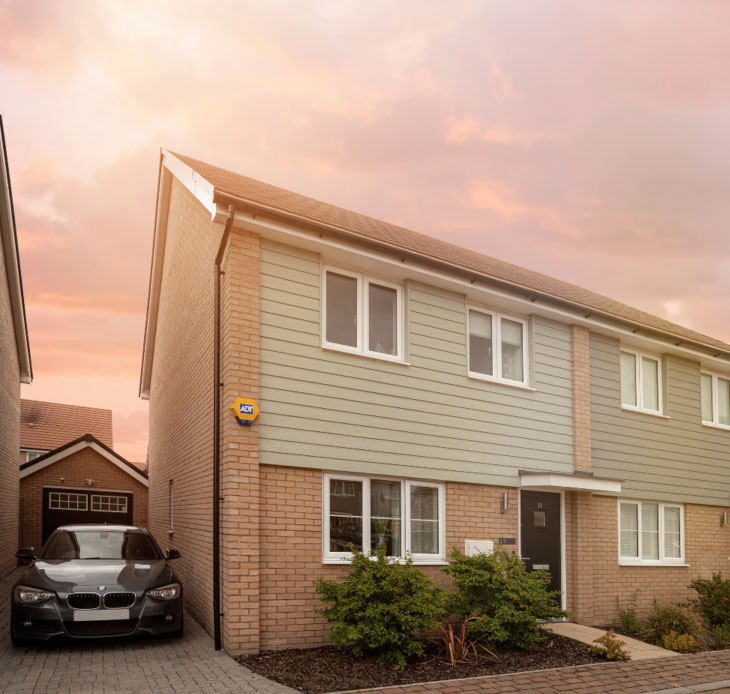 Making security work for you
Off the peg is fine for suits, less so for security. At ADT we tailor our security solutions to the way you live your life.
Combined with innovative features such as pet-friendly technology that reduces false alarms and private security response that sends a security professional to your home when your alarm's activated, it's the perfect way to personalise peace of mind.
Learn more
Tips on home security
Our blog features articles to help keep you and your home secure, wherever you live.
Moving House Guide
Moving house can be one of life's most exciting events, but also one of the more stressful. We have a few ideas to help make the process a little simpler for the whole family.
Homebuyers Security Checklist
Whether you're starting your search or about to move in, this handy checklist will help you identify security priorities.
Trustpilot
From our all-inclusive service and 24-hour support to our quality bespoke alarm systems and professional engineers, we're the industry-leading experts you can trust.
Trusted by over 240,000 customers and have an average TP rating of over 4.5*
Contact us
For any queries, our dedicated customer service centre are on hand 24/7/365. Get in touch with us on 0800 144 4499