Home High Definition
CCTV System
Don't miss a thing. Upgrade your home security to high definition with one of our HD CCTV packages, which can be tailored to suit your home security needs. Record true colour daytime images and crisp monochrome night-time images, capturing all the detail you need.
Package Features
Produces true colour images during daylight
Captures crisp monochrome images at night (0-lux) with infrared
Full HD 1080 resolution images (2 megapixel)
Varifocal lens provides wide viewing angles
Choose between black or white cameras to suit your home
IP66 weather resistant rating makes it suitable for both internal and external use
Package Information
Deter intruders with a personalised HD CCTV package. One of our consultants can help you build the best package to suit your needs, making sure that nothing goes unseen. It's an extra layer of security, to make you feel secure in your home.
Our cameras automatically switch between day and night modes, so you can rest assured you'll capture clear images no matter the time of day. And with a selection of camera options available, you can record up to 30 days of footage with one of our digital video recorders (DVR), allowing you to playback any moment with ease.
Package specs
Resolution
Full HD 1080, 2 megapixel (5MP available)
Lens
2.8mm-12mm varifocal with 86°-25° angle
Infrared
Up to 30m
Video
Max 25 FPS (2MP). Formats: AHD / TVI / CVI / CVBS. Compression: H.265+
Dimensions
H: 4.7" (12cm) W: 4.7" (12cm) D: 3.9" (10cm)
Operating temperatures
-10°C to +50°C
Power consumption
<5 watts
IP rating
IP66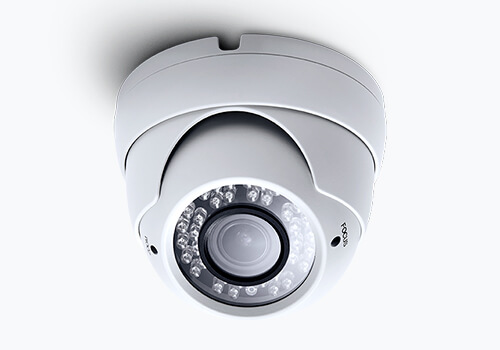 Discover the package
Click the button below to find out more
x
EyeballCaptures full HD 1080 resolution images with a wide varifocal lens, plus up to 30 metres infrared illumination at night.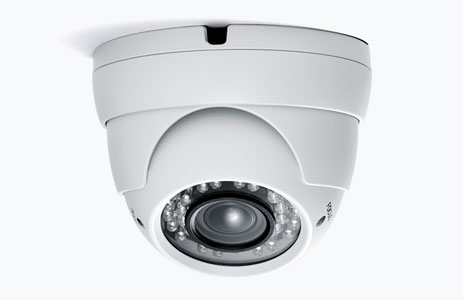 FAQs
Can I purchase a HD CCTV system as a standalone package?
Yes. You do not need an ADT alarm system in order to purchase one of our HD CCTV packages. All systems and packages come with our all-inclusive service plan as standard, which includes an extended warranty and hassle-free maintenance and repairs.
Do I get a monitor with my HD CCTV package?
Yes. Monitors are available as an add-on to your package. We also offer a mobile app, which can record camera images and be used remotely.
How many cameras can I have?
Our base HD CCTV package comes with one camera and a 4-way digital video recorder (DVR), which can take 4 cameras in total. We also offer an 8-way DVR, which can take 8 cameras. Any additional cameras can be purchased as add-ons to the base package. One of our consultants can help you build the best package for your home security needs.
What is a digital video recorder and why do I need one?
A digital video recorder (DVR) records the images captured by all cameras, so you can play them back at a later date, either on a connected monitor or using our mobile app.
Do you offer an alternative to the eyeball camera?
The HD eyeball camera, featured above, comes as standard. However, we also offer a bullet camera, which can be discussed in more detail with one of our consultants when building your package.
Learn more
Not what you're looking for?
Explore our full range of home security packages below.
All-Inclusive Service
Expert support for complete peace of mind with no unexpected extras.
Professionally Installed
A DIY alarm's OK until it's not OK. With ADT, any issues are ours, not yours.
Monitoring 24/7/365
Unlike DIY security systems we don't just sound the alarm, we answer it.
Remote engineering
We're able to fix up to 80% of issues without an engineer on-site.
Installed to the highest standard
Full NSI Gold accreditation means we're one of the industry's most trusted names.
Bank-level encryption
Hackers have no business in your home – your data's safe with us.