What is home automation?
Simply put, home automation uses smart technology to carry out manual household tasks. That can be pretty much anything - from the lights turning on when your car pulls up in the evening, to setting the alarm when you leave – as long as you have the smart devices to execute these functions. Home automation is highly popular, with many homes now featuring voice assistants or smart lighting.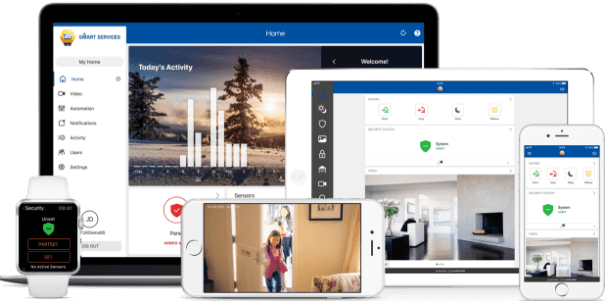 How does it work?
Smart home technology often works together via wireless broadband connection, in order to create a seamless and convenient experience. This makes "rules" and "routines" possible – a common feature of most home automation systems, where you can set actions to happen automatically depending on interaction with another smart device, the time of day, or even during an event on your calendar.
Once all of your smart devices are connected and installed, you'll need a central hub or app to control them all simultaneously. Many smart devices come with manufacturer apps, but you can often connect those to wider smart home hub systems, like Google Home or Samsung's Smart Things, so everything can be accessed in one place. Then, you can use external smart devices to access your smart home remotely, like your phone or tablet.
Automated homes can feature tech in just about every room, depending the tasks you'd like to digitise. Take a look at the home automation blueprint below to get a better idea of how they work.
ADT Smart Home
Like the sound of home automation? Find more about how ADT Smart Home integrates with your home below.
Video Doorbell
With ADT video doorbells, you'll get a notification as soon as someone rings your doorbell – from there, you'll be able to see and speak to your visitor from your smart device, thanks to the doorbell's built-in speakers and microphone.
Outdoor Wi-Fi Camera
Get excellent visibility of your home's exterior, wherever you are. Providing crystal-clear imagery, intelligent Video Analytics and smart alerts to keep you informed 24/7, our Outdoor Wi-Fi Cameras will keep you safe and secure.
Indoor Wi-Fi Camera
Stay connected to your home, even when you're not there. Our indoor Wi-Fi cameras provide HD video footage day and night, and - thanks to built-in Video Analytics - will send you alerts whenever movement is detected.
IQ2 Alarm Panel
Most smart technology requires a central hub or app, so you can easily access your home automation features in one place. Many smart security panels have their own impressive features, such as the iQ2 panel's 5MP front camera, and apps mean you can still control your smart tech when you're out and about.
Door Contacts
Wireless door contacts use magnetic strips to detect the opening and closing of the doors they're installed on. When a protected door is opened, you'll be notified via the app or smart panel.
Motion Sensors
Wireless sensors remove the need for troublesome wires and a complex central system. Simply install sensors properly on walls, windows and doors, and they'll send information directly to your device or app through a Wi-Fi connection.
Why use smart home tech?
Smart technology can often be a little more expensive than the traditional alternatives – but as it becomes more accessible, and as intelligent features advance, it's a great time to invest in upgrading your home's entertainment, security or appliances.
Home automation never forgets
As long as you set up and maintain your smart home technology correctly, it won't accidentally forget to perform its action one day. Where you may forget to set your house alarm or turn the lights off when your leave for work in the morning, smart home technology will always remember.
It's a helping hand
Particularly if you have a busy lifestyle, smart home technology can save time spent on repetitive everyday tasks – from seconds spent on unlocking your phone instead of using voice commands, or minutes spent running to each room to ensure every window is shut before catching a bus.
It brings your technology together
Smart home technology is often designed to work in tandem with other smart home technology. With home automation, you can say goodbye to using separate devices for separate apps or commands.
It helps your home become a functional space
From working from home, to spending time relaxing, to securing the house before bed – smart home technology can help you transform your space with minimal effort.
Creating your own smart home
If you're interested in home automation, you might be wondering where to start looking for smart home technology. Depending on the level of automation you're looking for, your plan may differ slightly, but here's a rough guide to creating your own smart home: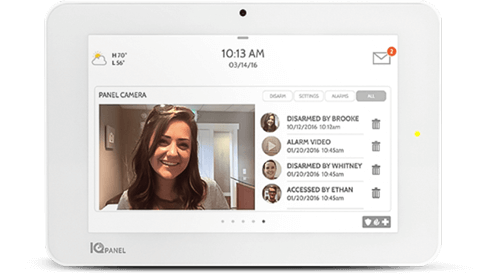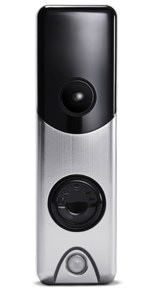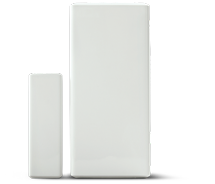 1
Assess your home
It's time to start thinking about the smart technology you'd like to implement into your system. Research the things you'd like to include, like smart lighting or security alarms, and highlight rooms suitable for installation.
2
Consider compatibility
If you're designing a smart home with multiple devices, it's important to ensure they can all communicate effectively. You'll need to choose a hub or home automation app that supports all of the devices you're hoping to implement.
3
Research trusted manufacturers
Smart home technology is now widely available on the market, but when purchasing devices responsible for handling private information about – or even protecting – your home, it's imperative you choose a trusted manufacturer. Make sure to check third-party reviews for realistic information.
4
Make sure you have a secure,
reliable internet connection
It's important to have your own, private Wi-Fi connection when using smart home technology. This prevents external cyber attacks and ensures your technology works quickly and smoothly.

5
Get a quote
Depending on the level of automation you're looking for, you might need to get a quote for your system. While simpler devices, like smart lighting or speakers, work perfectly well straight off the shelf, more complex equipment – like ADT's Smart Home security package – will require expert installation.
6
Connect your devices
You'll need to ensure all of your devices are connected to your network successfully. With professional installation it's likely this will be completed for you, but for off the shelf equipment, you'll need to follow the manufacturer's instructions step by step.
7
Quality installation
If your system necessitates professional installation, you can let the experts do the work. For off the shelf equipment with DIY installation, you'll need to find a suitable space for your device and complete set-up.
8
Set actions and automations
Once all of your devices are connected and ready to go, most hubs and apps will allow you to create your own automation tasks – commonly known as "rules" or "routines". For example, you could create a routine that involves turning on the lights when someone rings your video doorbell.
9
Connect your household
Home automation usually interacts with smart devices, like phones and tablets. Be sure to get everyone that needs control connected to the system.
10
Enjoy home automation
Once all of your smart home tech is successfully installed and connected, your household can enjoy home automation. Depending on the equipment you use, you'll always have control over your home – even when you're not there.
What could home automation
look like in the future?
As smart home technology advances in the industry, it's hard not to complicate what the future holds for home automation. As the popularity of smart home technology rises, many more new, accessible and innovative products enter the market to fill demand.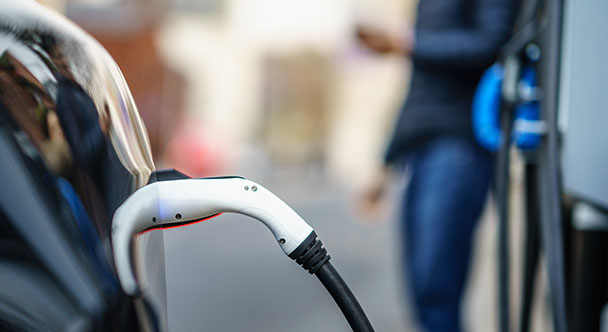 Car charging timers
Just like smart home technology, the popularity of electric cars is sharply rising. One day in the future, you might be able to control the flow of electricity to your car through your smartphone.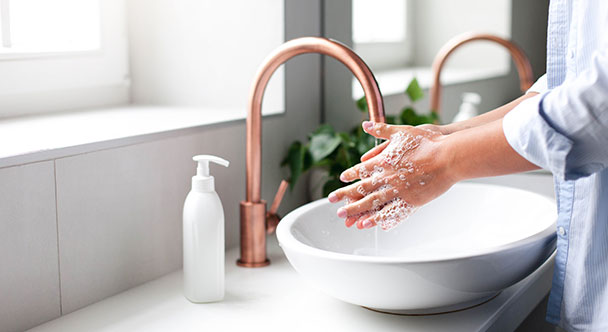 Smart bathrooms
While Japan already have toilets with impressive features – like playing birdsong and preprogrammed bidet settings – we think smart bathrooms are next in line. From showers that turn on as soon as you step in, to self-cleaning basins, we're sure to see some smarter washroom tech in coming years.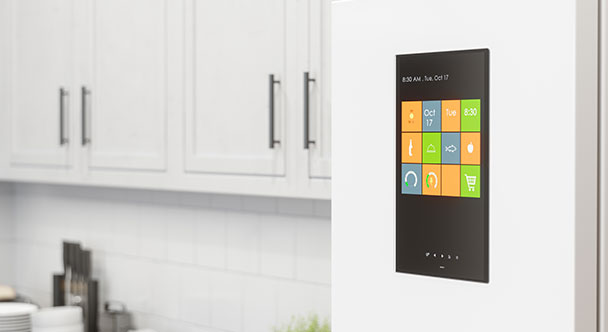 Smart storage
Any idea what's lurking at the back of your kitchen cupboards? If you don't – future smart tech might. With early-stage smart fridges already able to order food as you run out, we think this technology could become the norm across the rest of your home storage.
For more information about home security, don't forget to take a look at our other blogs – and don't hesitate to get a free, no obligation quote from ADT if you'd like to improve your home security.