Home
renovation
with burglary
in mind
Locks
We've already talked about front door security and locks - multi-locking point systems are considered the best. But you can also add extra locks to make it harder for people to break in: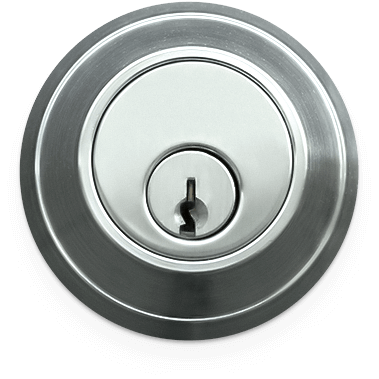 Deadlock

If you add one of these to your door, you won't be able to open it without the correct extra key. Plus, grade one deadlocks, or deadbolts, have been made to withstand the force of ten 75-pound strikes. Which would be mighty difficult without attracting attention.

Chain

Chain locks allow you to answer the door to strangers without giving them room to get inside. Fitted correctly, they're not easily disabled from the outside, meaning a burglar would have to use force. Again, attracting unwanted attention and leaving signs of forced entry – which most intruders would try and avoid.

Window locks

You can pick up window locks fairly cheaply at most DIY shops. These range from cable locks, to sash blockers, to screw on. It all depends on which type of window you have and your circumstances. But we'll go into more detail in the next section.
Windows
Windows are another easy point of entry for burglars. Aside from double glazing, choosing the right kind of security – especially for the lower floor of your home, can make an intruder turn tail before even trying. Here are a few ways to make them realise it's not worth the hassle, split by window types:
Sash

These windows, often found on older properties, offer bags of character but are easy ones to break into. All a burglar would have to do is slide something under the frame and push it up. But they can be easily secured, even when they're left open.

A wedge lock provides protection when your sash window is open a little, making sure it can't be pushed up so someone can climb in. Twist it out of the way and the window can open fully. You may also want to try a folding or keyed sash lock – easy to find online and install yourself.

Casement

Also called French, side or top hung windows, these are among the most secure you can install. Their sturdy frame and design make them hard to break into when closed. However, if you do want to leave them open from time to time there are some locks that could help prevent people climbing through.

One simple way is to install a chain or cord lock by attaching it to the sash on one side and the frame on the other. That way it can't ever open far enough for someone to climb through. You can also install automatic, press or swing locks for when the window is shut. If your window is particularly large (over a meter) you might want to fit two locks – one on each hinge.

Sliding

For this type of window, the dowel lock is the simplest and most inexpensive type. With a simple length of wood, you can block the window from being opened.

If you want something more technical, you can buy screw and key locks to fit to the track of the window frame and prevent it from being slid open.

Top Tip: Floor to ceiling windows

These windows are on-trend right now, and you can see why. They've got a great aesthetic and let in tons of natural light. But, if you're opting for this type of window, be wary. You may want to position furniture so no valuables – like TVs, are near windows. Or you could just have this type of window on the top floor, away from prying eyes.
Outbuildings
As well as securing windows, it's a good idea to monitor how easily they can be accessed. Outbuildings like sheds, conservatories, garages and older stone-built structures can be easily climbed on. Which makes top floor windows an easier target.

You may want to invest in sloped rooves for these structures, add a trellis with plants or if you're living in a high crime area add barbed wire or vandal grease. It's also a good idea to invest in locks for the buildings themselves, especially if they're used for storing tools. Burglars will often break into sheds and garages first to find equipment they can use to break in. This saves them carrying heavy, bulky tools and sometimes even shifts liability to you for the break in itself. It's good to check this with your insurance.
Get some extra security If you live in a high crime area, you can take extra measures to secure windows. You could add a grill or bars to the outside of the frame. You could also invest in a secondary window fitted to the inside of the sill for double protection.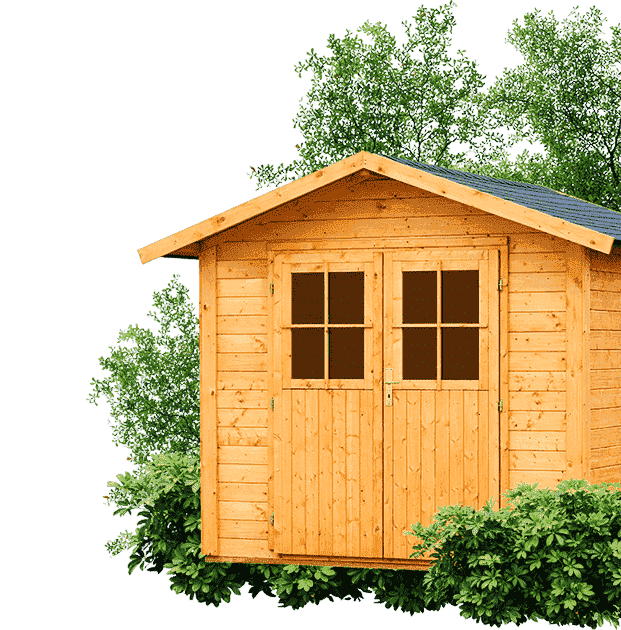 Gardens
As much as outbuildings play an important part in putting off burglars. So does the landscape around your property. Here are a few things to consider:
Tools?

As mentioned in the outbuilding section, tools left lying around the garden can be used to break in. Always secure any gardening or DIY equipment after use by either locking it in an outbuilding or chest, or simply bringing it inside.

Fencing

Make sure any fencing or walls are in good condition. This could mean strengthening an existing fence with concrete pillars, fixing any holes or weather damage to panels or adding a trellis or pointed topper to low walls.
Top Tip Add vandal grease to fances and gates to deter unwanted intruders.
Secure Your Tools Tools left lying around the garden can be used to break in.
Gates

Similar to fencing, check your gates. They shouldn't be rusty, broken or easily jumped over. You may also want to add locks so only certain people can enter. For added protection try a more heavy-duty security gate, or even a grill for your door. They may not look the best, but they're great for leaving your door open in spring or summer and still staying secure.

Driveways

If you have a driveway, parking a car on it says that you're home. So, it's best to use it instead of parking on the street. You also might want to ask neighbours to park their car on your drive from time to time when you're away on holiday, confusing any thieves who've noticed you're gone. Add gravel to your drive too as a noisy deterrent for potential intruders.
Cameras
Cameras let anyone looking for a home to burgle know that you take your security seriously. There are a couple of options when it comes to cameras, so you can find what works best for you:
Smart cameras

Smart means any camera that is connected by an internet connection to your smart device. No matter what's important to you, protection should start as early as possible. Outdoor security cameras and motion detection protects your home before anyone gets near the front door.

Add this to cameras that are linked to door sensors and motion sensors indoors and you have full home protection without ever being there. You can find out more about ADT Smart Home cameras here.

CCTV

This type of camera works slightly differently, these cameras are on-guard 24/7/365. They're great for homes and businesses that need constant security.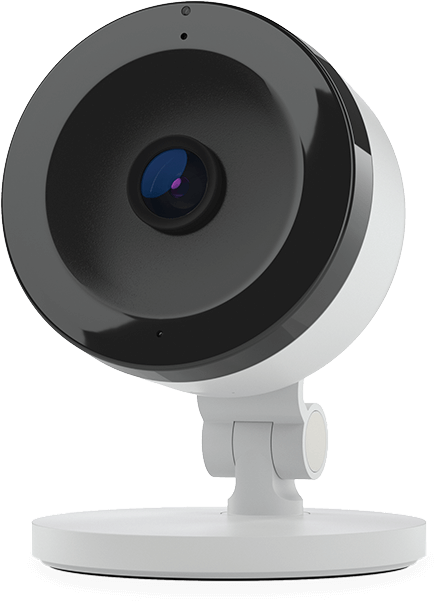 Alarms
Another obvious way to show burglars you mean business is by installing an alarm system. You may want an alarm controlled from your phone, one that's monitored around the clock, or a system that's linked to the police. There are plenty of options to choose from based on your needs:
Monitored

What good is an alarm if no-one answers it? Most monitored alarms are manned 24/7/365, meaning if it went off they would contact you or nominated members of your family to take action. It means your alarm would never be ignored, giving you peace of mind when you're not home. You can find out about the benefits of monitoring here.

Police

If you live in a high crime area, you may want an alarm that's directly connected to the police. It'd mean that if your alarm went off and it was registered as a confirmed break in, the police would be directly contacted by a call centre. It's worth noting that these alarms can't be bought and assembled yourself. As they're linked to the police, there are strict regulations and standards in place for installation.

Plus with some products, even if you have had it professionally installed, the authorities won't come out due to too many false alarms recorded from the model. Luckily ADT is a trusted provider, have a look at our package here.

Smart

If you want a system that you're in control of, a smart alarm would be the best way to go. Most give you access to your system so you can set the alarm if you forgot. They also ping you a notification if there's any action on your cameras or your alarm goes off. Some even have handy features like turning your lights on and off remotely – making it look like you're home, even when you're away. Our version is called ADT Smart Home, you can check out all its features and benefits here.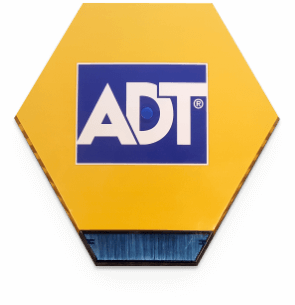 Set your alarms off A lot of burglars are well versed in the different ways people try and put them off robbing their property, including decoy alarms.

So, it's a good idea to set it off from time to time, letting any suspicious characters in your neighbourhood know it's armed and in full working order.

Video Doorbell
Most burglars confess to ringing the doorbell before they try and burgle a property2. This way they can check if anyone's home and avoid being caught red handed. But what can you do if you're not home?
That's what video doorbells are for. Whether you're upstairs or out and about, they give you the power to answer the door without being there.

As soon as someone rings the bell, you'll get a notification on your smart device. Then you can use the two-way audio to say hello, while seeing the person on camera. They won't know if you're home or not, so they'll be far less likely to try and break in. Take a look at other benefits of a video doorbell here, a handy add-on to our alarm package.
Security that works around you
When we come to install a security system, we'll visit your property first to see what kind of layout you have. From there we'll recommend products that could help you to fully secure your property from the outside in.
Give us a call to arrange a consultation or home visit today on
0808 296 3174