Why is community
safety important?
Everyone needs – and deserves – to feel safe at home. On a personal level, feeling unsafe within your community can directly impact how safe you feel inside your home. If you're worried about break-ins or car theft, you might struggle to relax at night or when in the house alone. Feeling uneasy due to crime or danger in your neighbourhood can really impact your wellbeing, often causing or adding to stress and anxiety - not to mention the potential risk to you or your property.
But it's not just your own tranquility at stake – a dangerous neighbourhood impacts just about everyone living in it. Be it businesses reluctant to operate within the area, lesser funding from councils, children unable to play out safely or the elderly in a much more vulnerable position. When this happens, house prices can also fall – according to a 2015 Which? survey, 90% of buyers are unwilling to compromise on crime levels – making it tricky to simply pack up and move out.
Essentially, making an effort to keep your neighbourhood safe helps to keep it a nice place to live (or work). It contributes to stable house prices, and it can also bring your neighbours together. In fact, community groups or communication alone can instantly make your area a little safer – it encourages a culture of looking out for each other, and deters criminals from offending where people know them.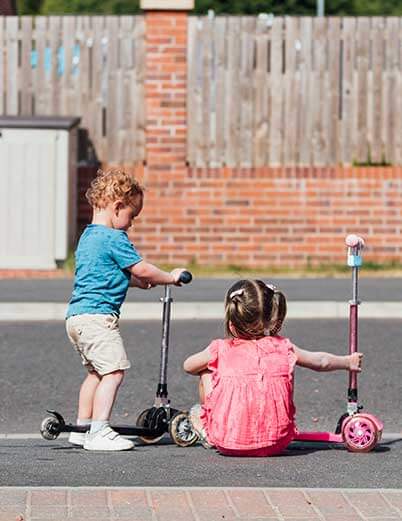 So, how safe is your neighbourhood?
Moving somewhere new, or only just starting to think about neighbourhood safety? Our crime map makes it easy to visualise official crime statistics in your area, giving you a better idea of recorded criminal activities near your neighbourhood.
Crime in my Area
Data for the last 12 months within a 1 mile raduis of
leeds
We're local to you
Crime can be found in every corner of the country, fortunately we can too. We have thousands of branches and installers nationwide. So no matter where you are you'll be able to find ADT experts to keep your home safe.
We safeguard over 237,000 UK properties and more than 2,000 new customers each month put their faith in us.
XXXXX
Branches:
Installations:
Moving Home?
Visit our Moving Home section for help to make your new home secure and transfer your current contract effortlessly
Moving home
Who's protecting the things you value the most?
Here at ADT we've been proving peace of mind for over 145 years. Today 237,000 households trust us to secure their homes.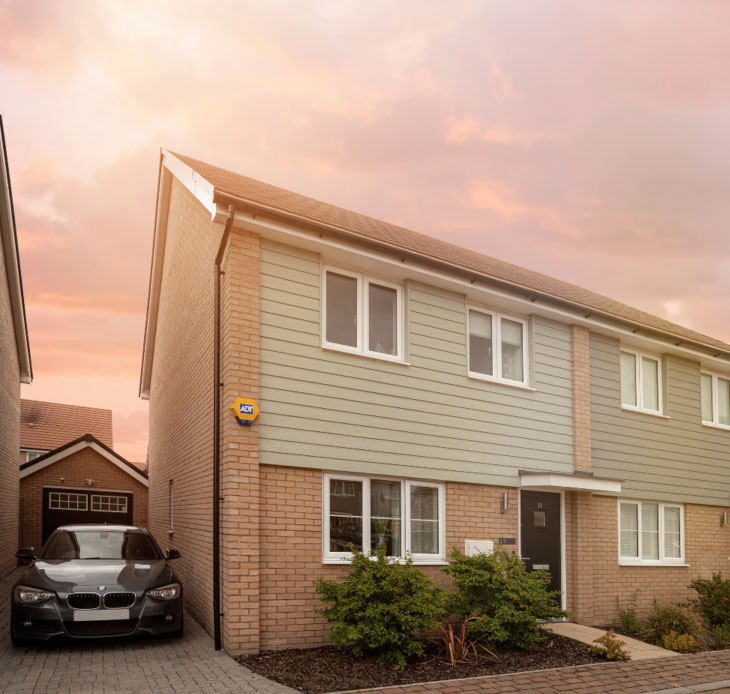 Making security work for you
Off the peg is fine for suits, less so for security. At ADT we tailor our security solutions to the way you live your life.
Combined with innovative features such as pet-friendly technology that reduces false alarms and private security response that sends a security professional to your home when your alarm's activated, it's the perfect way to personalise peace of mind.
Learn more
Tips on home security
Our blog features articles to help keep you and your home secure, wherever you live.
Moving House Guide
Moving house can be one of life's most exciting events, but also one of the more stressful. We have a few ideas to help make the process a little simpler for the whole family.
Homebuyers Security Checklist
Whether you're starting your search or about to move in, this handy checklist will help you identify security priorities.
Trustpilot
From our all-inclusive service and 24-hour support to our quality bespoke alarm systems and professional engineers, we're the industry-leading experts you can trust.
Trusted by over 240,000 customers and have an average TP rating of over 4.5*
Contact us
For any queries, our dedicated customer service centre are on hand 24/7/365. Get in touch with us on 0800 144 4499
Community safety is impacted by a range of factors - for example, according to ONS statistics, theft and robbery offences dropped by 43% and 47% from April to June 2020, compared to the year before. While that's a great statistic, it's more likely reflecting the effects of people staying at home during lockdown periods rather than a true reduction in crime – so don't forget to put crime statistics in context when researching the safety of an area.
Many crimes go unreported, and sometimes the negative behaviours within your community don't warrant police intervention. So, while it's definitely important to review official crime figures in your neighbourhood, it's also important to pay attention to the beginnings of anti-social behaviour in the area.
How to improve the safety of your neighbourhood
It's one thing knowing you probably should pay attention to neighbourhood safety, but it's another actually doing something about it. You should never get involved in a dangerous situation, or put yourself at any kind of risk, so what else can you do? If you've been inspired to get involved with neighbourhood security, we've put together some top tips to help you get started.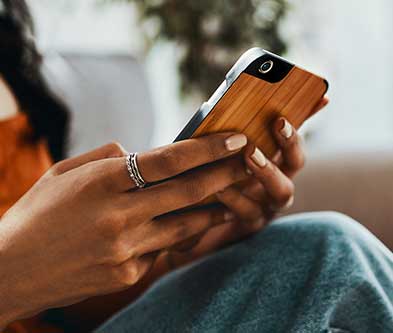 Join social media groups
A popular form of community communication is social media. It couldn't be easier to keep in touch with your neighbours thanks to your smartphone. Online groups – like WhatsApp group chats and Facebook pages – are becoming increasingly popular. Ask your neighbours about any existing groups and consider setting some up if there aren't any.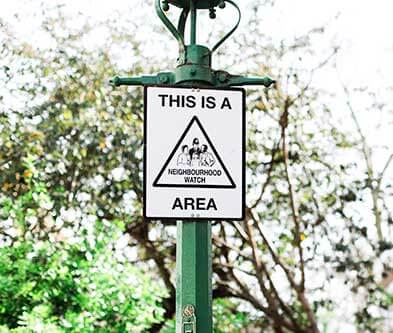 Join your Neighbourhood Watch scheme
Neighbourhood Watch is one of the most popular neighbourhood safety schemes in the UK – so finding your neighbourhood's group is an excellent place to start. Simply enter your postcode into the Neighbourhood Watch website to find existing local groups, or to set up your own if there isn't one.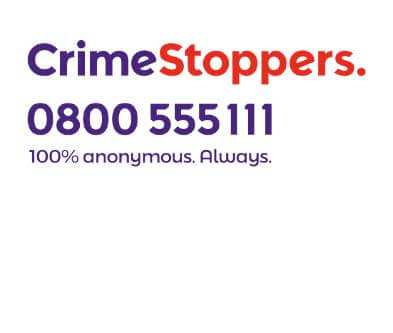 Volunteer for Crimestoppers
Crimestoppers is an independent charity, specifically aimed at reducing crime within communities and the wider country. You can do everything from getting involved with campaigns to organising fundraisers, all in the name of a safer neighbourhood – just visit their website to get involved.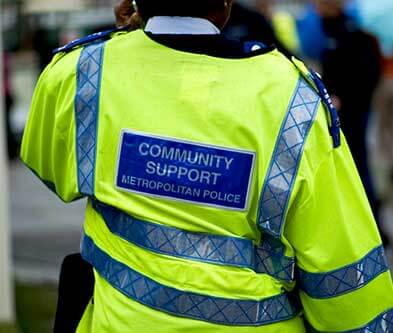 Sign up to be a Police Support Volunteer
Many local police authorities offer Police Volunteer Schemes, also known as PSVs. You can sign up to assist police in work, taking on responsibilities like minor investigative support, community projects, divisional neighbourhood policing support and more. Each police force has their own PSV team, so if you'd like to get involved, contact them directly.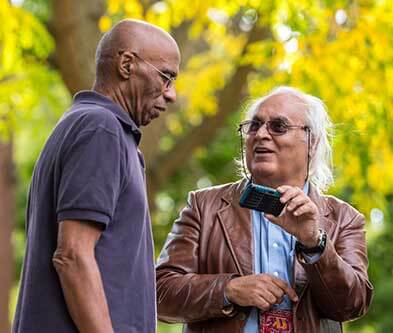 Get to know your neighbours
If you've never spoken to your neighbours, it's time to get chatting. Don't be afraid to introduce yourself and get to know those living around you. Sharing information and looking out for each other is the key to neighbourhood security, so making those initial connections couldn't be more important.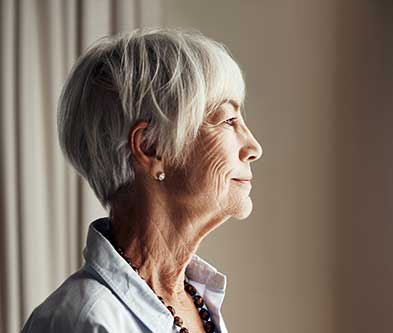 Pay attention to routines and schedules
Neighbourhood security is a group effort, so make sure to learn each other's schedules – and let your neighbours know when you'll be away. Knowing when your neighbours are at home or out and about makes it easier to spot suspicious activity. Plus, if your neighbours know you're planning a weekend away, they're more likely to keep an eye on your property in your absence, and vice versa.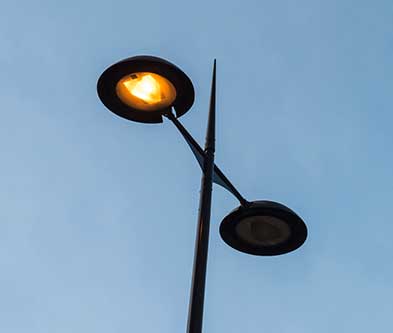 Report council issues
It's not just your own responsibility to look after your street, it's also your local council's. Make sure to report any council issues that could contribute to crime, like faulty streetlights, broken CCTV or smashed windows in public buildings. And don't be afraid to suggest improvements that you feel will improve neighbourhood safety, like speed bumps or vandal deterrents.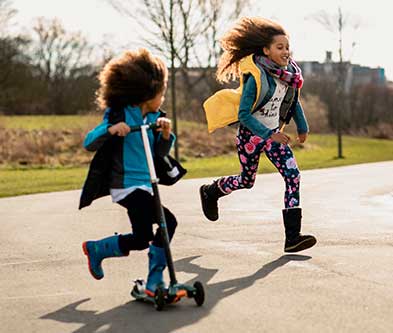 Advocate for recreation
When improving the safety of your area, children and young people should always be prioritised. Ensuring safe environments are available, like parks and youth clubs, reduces the likelihood of young people falling victim to, or becoming involved in, crime.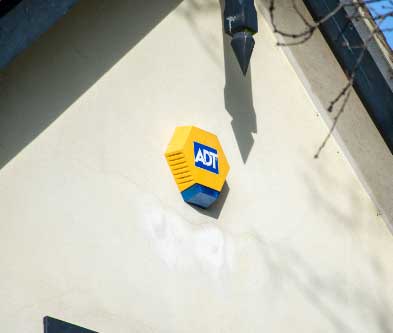 Invest in security
Security measures don't just alert you when something does happen, but their presence naturally prevents crime. The more homes in your neighbourhood with visible security measures and systems, the less likely it will be targeted.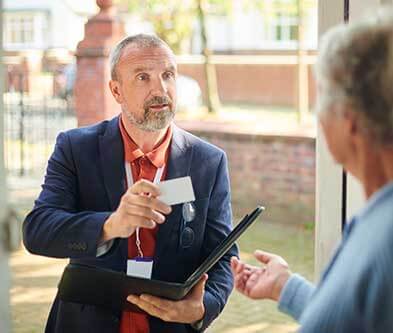 Stay in the loop
Sharing general information and updates can help you and your neighbours stay one step ahead – from letting others know Amazon drivers are in unmarked cars to calm suspicions, or alerting others about parcel theft so they can be on guard. Make sure to share information about any scam emails, calls or salesmen doing the rounds – such as TV license scams, HMRC scams and more.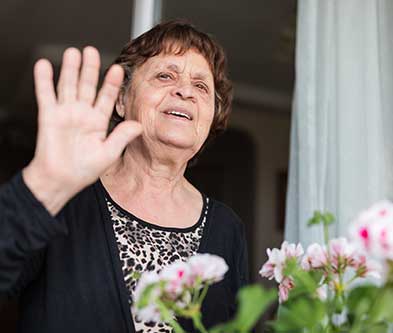 Keep an eye out
Be vigilant and pay attention to any suspicious activity. By this, we don't mean heroically attempt to stop a car theft, or twitch the curtains every time you hear someone walk by your home – simply keep an ear and an eye out for others, and be perceptive when out and about in your area. If you do notice something that you're unsure about, you could ask a neighbour, or keep note in case a future complaint is made.
Looking out for the
vulnerable in your community
Unfortunately, the most vulnerable in our communities are often at higher risk of targeting for residential crimes. For example, the elderly can sometimes be targeted with scams, the vulnerable with theft, children with bullying. It's extremely important to regularly check-up on those you feel are more vulnerable. If you are concerned, there are a number of things you can do depending on your worries:
Ask them directly. If you have a good relationship with whoever you're concerned about, consider chatting through your concerns to confirm or disprove any worries.
Speak to a trusted carer. For example, if you're worried about a vulnerable older resident, try talking to a family member or care staff.
Talk to the authorities. For serious concerns, you should contact the relevant authorities – like the police or social services.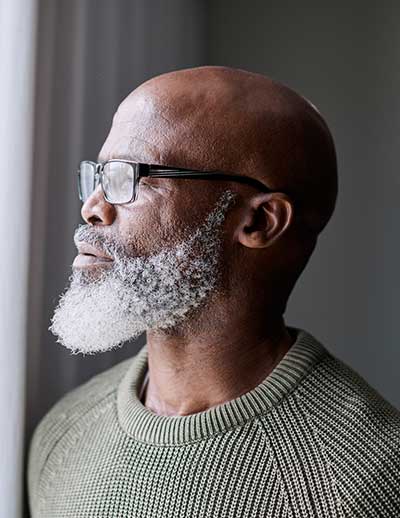 How to know if your
neighbourhood is being targeted
If you think issues might already be arising in your neighbourhood, there are a few signs you can look out for. It's extremely important to not impose on your neighbours, so it's imperative you don't monitor others' property and activities excessively. However, here are some common clues to look out for in your neighbourhood, that could suggest you're being targeted by criminals or anti-social behaviour:
Disingenuous door-to-door salespeople
Sudden influx of unfamiliar people and vehicles
Suspiciously watching, recording or taking photos of your neighbourhood
Markings or symbols on houses
Increased anti-social activity
Threatening or violent behaviour
Increasing crime rates
Reporting local crime
If you've been unfortunate enough to witness crime in your neighbourhood, it can be very unsettling. We would always encourage that you report any crime you see to the relevant authorities. Though this may feel like a big step, it's the best thing to do to improve safety in your area.
For non-urgent reports, you can call 101 for assistance. If it's an emergency, call 999 immediately. If you're unsure about what does and doesn't count as a crime, and whether or not it should be reported, you can find more detailed information on the POLICE.UK website.
It's completely normal to worry about contacting the police to report local crime – but remember, they're there to help. According to Telephone-operated Crime Survey for England and Wales (TCSEW), UK public perceptions of the police throughout 2020 have been largely positive - with 9 in 10 adults "satisfied with the way local police were responding to the pandemic" – meaning most people have been happy with police outcomes, even in trying times.
For more information about safety and security at home, visit our blog, or get in touch with a helpful member of our team. Our flexible ADT security packages are designed around you, helping you feel safer in your neighbourhood, so why not get a free quote today?