About ADT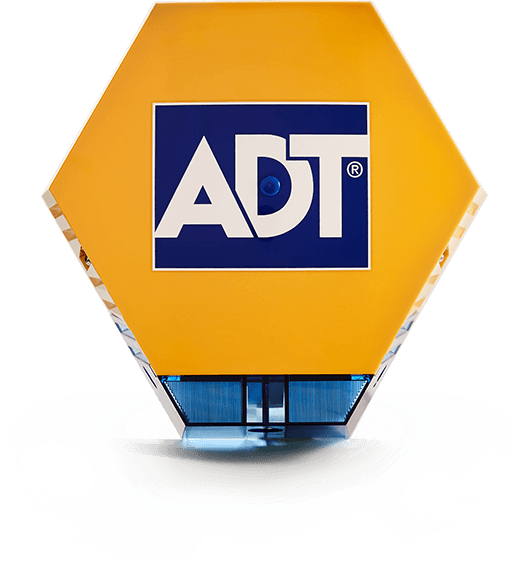 Putting a price on peace of mind. Why cheaper alarm systems don't always add up.
With almost 150 years' experience protecting people and their properties against everything from burglary to fires, ADT are well-established veterans of home security.
Over the last few years we've watched as more and more new companies have entered the market with their own products. We certainly don't mind the competition (it helps keep us on our toes) but we've noticed that they're often keen to point out how cheap they are compared to ADT.
Let's get straight to the point. We're more than happy to acknowledge that we're not the cheapest home security company. Whether you should be cutting corners on something as important as home security is another debate, but on the basic question of cost we'd make a simple distinction.
There's a big difference between being the cheapest and being the best value
So, while there may be cheaper alarm companies than ADT, we still don't think anyone offers you more for your money.
Here's why.
Monitoring & Maintenance
When an alarm goes off it's only done half its job. Because if nobody responds (and 76% of us admit to having ignored a nearby house alarm) then your home is still at risk. An ADT alarm never goes unanswered. Our UK monitoring centre remains vigilant every second of every day. And as soon as your alarm is confirmed we take action. But that's not the only benefit of our system.
The only thing worse than a faulty alarm is a faulty alarm that you don't realise isn't working until it's too late. With ADT you can be confident that we're not only monitoring your home, we're monitoring your entire security system. Monitoring also allows us to keep a close eye on the operation of your alarm, which means we can often tackle issues as soon as they happen. In fact, we estimate that 80% of bugs or updates are fixed remotely.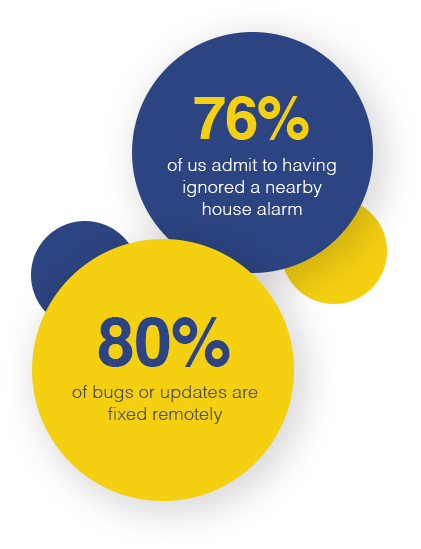 All-inclusive service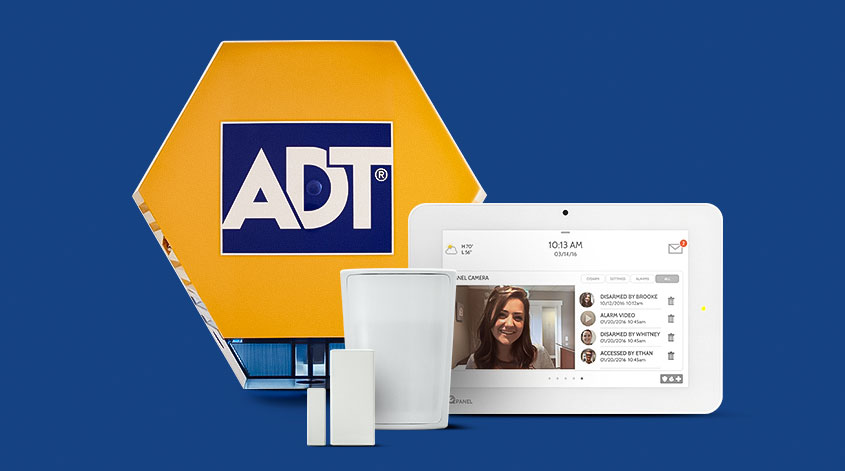 But what if something happens that can't be fixed remotely? Having spent good money on an alarm the last thing you want to do is spend even more on fixing it. Only ADT offers an all-inclusive service and maintenance plan for every home security package. This includes:
24-hour support from ADT Customer Support Centre.
24-hour Service Engineer callout.
Unlimited access to 24/7 technical support service.
Daily system checks.
Lifetime guarantee for all equipment
What's more, because we understand that accidents happen, we also go above and beyond the standard 12-month manufacturer's warranty and guarantee, with additional cover that includes:

Storm, flooding, water damage (including leaking and high pressure washing).

Break-in, fire, smoke damage, acts of vandalism, misuse, third-party involvement, whether direct or indirect.

Sensors accidentally being knocked, control panels being knocked/dislodged, animal damage.
So, even if the improbable happened and your faithful friend somehow managed to chew through through the hidden wiring for your new alarm it won't end up in the doghouse. All work is carried out by fully trained and qualified engineers and any labour required to fix the system is included, irrespective of cause.
Other systems may appear cheaper, but the cost of keeping your alarm in peak condition can soon add up. With ADT you know there will be no nasty surprises or hidden extras. The price you pay each month is as reliable as the alarm itself.
Expert advice and installation
It's no secret why DIY alarm systems are often cheaper. The clue's in the name. Firstly, they often rely on the customer to install the hardware. Without professional installation, can you be sure your alarm will be there when you need it most? And who picks up the bill when incorrect fitting voids your warranty or, if the worst comes to the worst, your home insurance?
At ADT we rely on our team of 4,000 professional engineers. We make no apologies for this. They'll make sure everything's set up perfectly so that the system can protect your for years to come. And unlike some competitors, our installation costs are always included in the price.
DIY systems also make a virtue of the fact that they're ready to simply plug in and operate. But every home is different. And we think every homeowner deserves a security system that protects their property in the best possible way.
That's why off-the-shelf security just isn't for us. Every one of our security packages is designed around you and your home. Given current restrictions we're able to offer sales consultations over video link or telephone as well as socially distanced face-to-face meetings where government guidelines allow. All employees are equipped with the necessary personal protective equipment. However we talk to you, our security experts will get a feel for your home, who lives there (including those all important pets) and what features and add-ons might be appropriate. We'll talk you through all the options available, including extras that integrate seamlessly into an ADT Smart Home package, such as our video doorbell and CCTV cameras.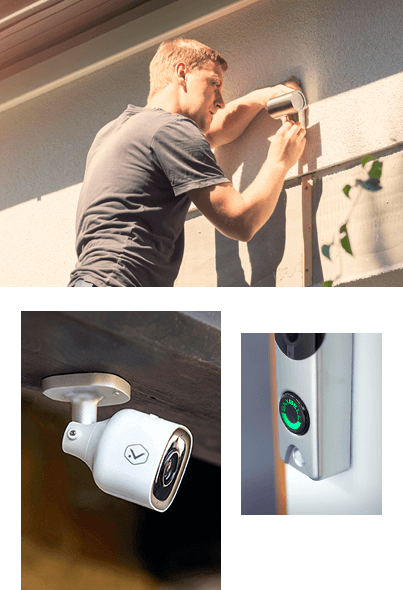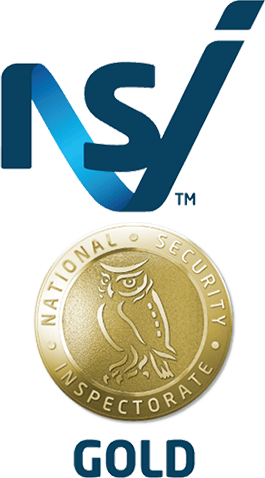 A name you can trust
So many new home security companies have emerged in recent years it's often hard to know who you can rely on. ADT are recognised across the board for the quality of our products and services, which means we're not just one of the most experienced names in home security we're also one of the most trusted.
We're recognised by no fewer than eight different trade bodies, covering fire safety, security, loss prevention across installation, service and alarm monitoring. That means we hold ourselves to the highest professional standards. When we say our customers are protected by the best, you can rest assured we mean it.
We're proud to be one of the few UK security companies to be awarded Gold accreditation for our security products, fire equipment and alarm receiving centres by the National Security Inspectorate.
This professional recognition isn't just nice to have, it's a crucial part of the services we're able to offer. For instance, only NSI-accredited companies with approved Alarm Receiving Centres like ADT are permitted to offer a Police Response package where the police are called to your home in the event of an alarm. Unfortunately, some companies who claim to offer Police Response don't match the standards demanded by the NSI so it's always worth checking credentials.
If you believe you are paying for a police response system your provider should always issue you with a Unique Reference Number (URN). In the event of an activation the Alarm Receiving Centre will contact the police and will be asked to quote the valid URN for your system. If you don't have a URN from your provider then it means your provider does not meet the standards enforced by UKAS and NPCC to offer Level One police response.
You can find out more about checking the authenticity of Police Response providers here: https://www.nsi.org.uk/information-centre/information-for-businesses/police-policy/
Protecting your privacy and your data
In recent years there have been a number of stories about DIY security systems that suffer from critical security flaws in their CamHi app which put them at risk of hacking.

An investigation* by Which? highlighted that more than 100,000 indoor wireless security cameras - popular brands being sold on online marketplaces like Amazon and eBay – were vulnerable to hackers, meaning someone might be able to spy on your home or business.

In July the government published proposals for a new law to help protect smart device users from cyber criminals by raising the security standard for all smart products sold in the UK**.

The good news is that ADT already comply with all three of the report's major cyber security requirements. In addition, we use the same encryption technology used by banks to guard your data. Can DIY alarm companies say the same?
How do we compare to the competition?
It's always difficult comparing the various features offered by different alarm companies as there will always be an element of comparing apples and pears. Equally, there may be a good reason why we don't offer certain functions. Take Google and Alexa integration for instance. Neither company could categorically tell us that they wouldn't sell our users' data. So we choose not to include them – simple as that. Smart assistants are nice to have but if it comes down to a choice between voice activation and our customers' privacy, it's no contest.
Bearing that in mind, in the table below we've tried to make a fair comparison between our entry level ADT Smart Home package and similar offers from competitors. As you can see, there may be a difference in price, but that's also reflected in a difference in service.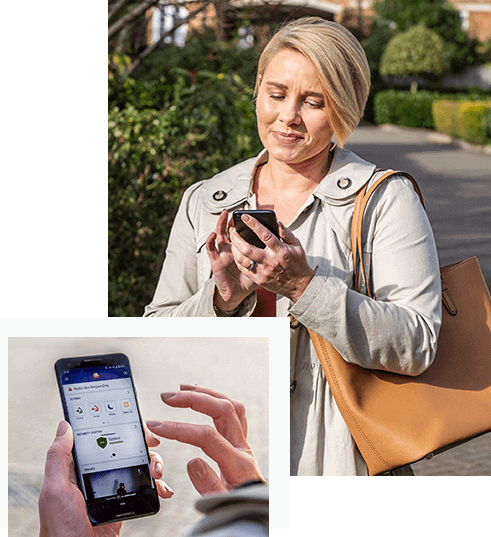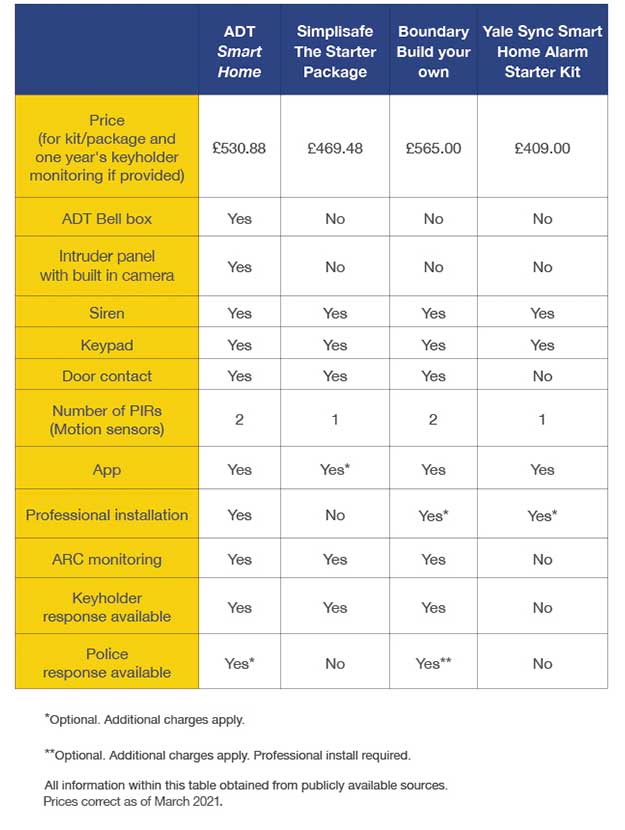 Need more advice? We're always here...
We hope that this blog has been useful – especially when it comes to that all-important distinction between price and value. If you have any more questions one of our friendly team will be only too happy to answer them.