With 77,148¹ bikes being reported stolen in the past year, security experts at ADT have offered their expert advice on how to deter bike thieves.
Michele Bennett, General Manager at ADT UK&I Subscriber says "Bikes are one of the most targeted modes of transport for thieves as they don't require keys to start an engine, and they often don't have security alarms, so they are much more discreet than a car. But bikes are still expensive items to lose to thieves and can cause inconvenience and stress to owners if they are stolen.
"With this in mind, we have offered our top tips on how to deter bike thieves and reduce the risk of your bike being stolen."
Find a great parking spot
When you come to a stop, don't just park your bike anywhere. There are plenty of options in busy, public, places to park your bike. Most specifically designed to reduce bike theft- from lockers at train stations to thick bars with sturdy concrete bottoms. You can often check your local council's website or your city's transport website to find out where's best to park.
Double-lock your bike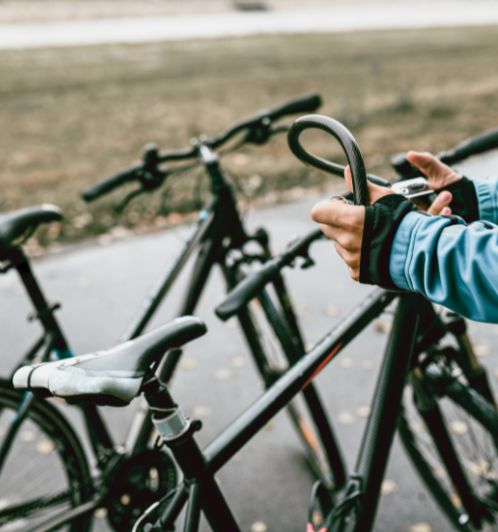 Using two locks will slow thieves down and make your bike less of a target for potential thieves. We recommend locking the frame and both wheels to a secure cycle stand and using a range of locks with different keys and codes.
Take removable parts with you
If you are able to, it is good practice to remove parts such as the saddle, wheels, lights or baskets. This means that those parts cannot be stolen, and reduces the risk of the bike frames being taken.
Register your bike
In the same way, you would register your car, registering your bike can help your bike be traced back to you if recovered by the police. It is important to register your frame number, which is usually found underneath the bike between the pedals or where the back wheel slots in.
Keep an eye on your bike at home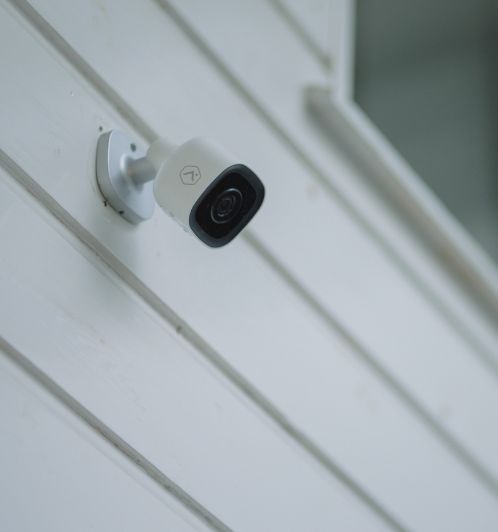 If you keep your bike in an outbuilding or garage, it is important to lock your bike at home as you would on the street. Make sure to double-lock your bikes and avoid advertising you have a bike at home. Remove bike roof racks from cars and make sure privacy settings on apps such as 'Strava' are set to private so thieves cannot find your location.
Garages, sheds and outbuildings can also be protected with a home security system, such as ADT's Smart Home security system. A range of different sensors can be utilised, and when triggered activate the alarm if forced entry is detected. Having outdoor cameras, a video doorbell or CCTV cameras visible is also a deterrent for opportunistic thieves. ADT outdoor security cameras are fitted with a perimeter guard, so if someone steps into a designated zone at your property, a sound will be omitted. Smart plugs can also be programmed to turn indoor lights on when an intruder is detected by your outdoor camera or video doorbell, giving the appearance that someone is home.
Invest in outdoor lighting
It is a good idea to invest in outdoor lighting for your outbuilding or garage. If any of your outdoor lights are not working properly, it is important to fix them - having the areas outside of your property well-lit makes it a lot harder for burglars to work on doors and windows discreetly, making your bike less of a target.
Fold up your fold up
Fold-up bikes are designed to do just that. So, instead of locking it up outdoors, take that light, portable bike with you whenever possible. Cafes and restaurants may have a cloakroom you can store it in, while offices with a Cycle to Work Scheme should have suitable storage available.
Conceal a tracking device
Concealing a tracking device such as an Air Tag in the saddle can be useful if your bike is stolen as it can help the police locate and retrieve your stolen bike.
The experts also offered advice on what to do if your bike is stolen.
Michele says "Even when taking precautions, there is a risk of bike thefts. It is important to act quickly and follow these tips to increase the chance of finding your stolen bike."
Inform the police
Ring the police non-emergency number 101 or visit the local police station if it has happened. It may not be likely that the police will find the thief red-handed, but starting a case will allow you to keep track of progress. It is also often a requirement of insurance companies. If your bike has been stolen from a train or tube station, call the British Transport Police on 0800 405 040.
Check sites such as eBay, Gumtree and Facebook Marketplace to see if it is being sold.
It is useful to set up alerts that match the description of your bike. It is also important to remember that the parts of your bike may be being sold, not just the full bike.
For more security information, visit https://www.adt.co.uk/blog/bike-security-tips