How to write a great mystery/thriller – By Sophie Hannah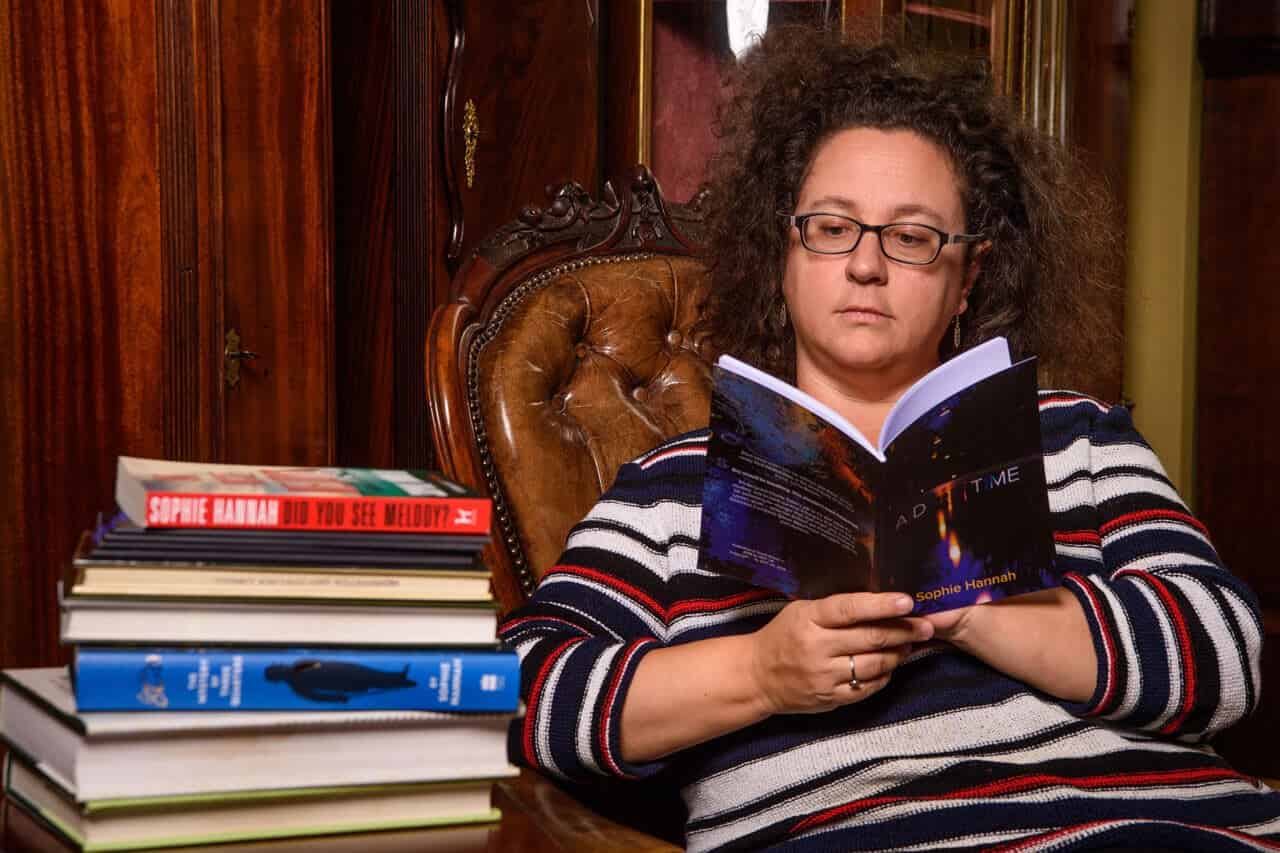 Tip 1: Have a properly mysterious plot hook
All my favourite mysteries start with an unusual mystery: something far more intriguing than 'Here's a dead body—who killed it?'; something that makes you think, 'What on earth is going on? How is this possible?' For example, at the beginning of my novel, Did You See Melody? a British tourist in Arizona gets sent to the wrong hotel room — and becomes convinced that she has seen the most famous murder victim in America, alive and well in the room…I want readers to wonder how this can be happening, and not be able to imagine an answer. That raises the mystery level and makes a crime novel more gripping.
Tip 2: Make the solution difficult to guess
There is nothing worse than getting to the end of a thriller (as a reader) having anticipated the twist 300 pages ago — especially if that twist is 'the big reveal'. Agatha Christie and Ruth Rendell were both masters of the outlandish but plausible solution: they both recognised that something can still be realistic as long as it's possible. No one is likely to guess the solution to Murder on the Orient Express, which is what makes it so totally satisfying when it comes, after all the requisite clues.
Tip 3: Plan, Plan, Plan
If I didn't plan my crime novels meticulously, my writing would be significantly worse, and the process would be much less fun. An architect would never start to build a house without first having careful blueprints and floor-plans in place — it is much easier to add an extra bedroom to a drawing than to a fully-built home! With plot-heavy fiction, I find it essential to know what is going to happen, when, how and to whom — and this gives me the freedom to enjoy myself in the writing, because I know that I'm in control of the material and the structure. I've written about why and how I plan my novels here: https://sophiehannah.com/why-and-how-i-plan-my-novels/
Tip 4: Find Your Psychological Driver
As well as an unusual and mysterious plot hook, I also need a psychological obsession/driving force behind each book I write. I love a great, twisty plot, but every great story also needs to have an emotional heart and focus, whether that's the pain of betrayal, obsessive love or a woman's urgent need to have a child. Writing a book is hard work, and if you're not emotionally and psychologically engaged as well as gripped by the plot, you're unlikely to have the necessary motivation to see it through.
Tip 5: Persevere and Keep the Faith
You've got to believe in your work and be its chief advocate. It's impossible to write a novel that will satisfy everyone and remember that many of the great writers from Agatha Christie to JK Rowling were rejected multiple times before achieving success. That isn't to say you should brook no criticism! Always work on making your writing the best it can be, which means listening to sensible editorial input. If you believe in your book idea, someone else will too. Don't give up!
ADT has partnered with internationally bestselling crime-fiction author Sophie Hannah to publish a new novella 'A Dark Time'. Find out more about it here.