Keeping your home safe during long winter nights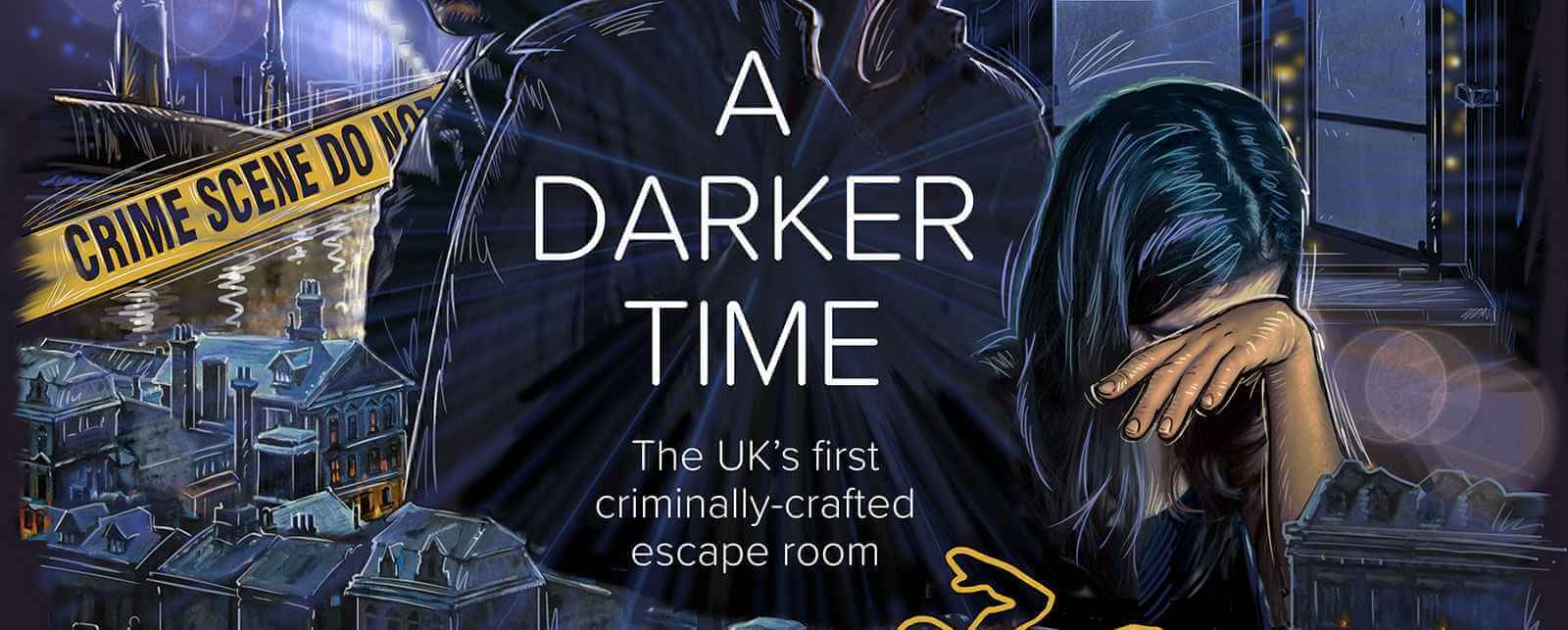 By Michael Fraser
I have the well-earned accolade of being a 'burglary expert', which is quite fair, as I am in fact a reformed burglar; I now use all my insider knowledge from my prior criminal life to help people protect their homes and businesses from unscrupulous thieves. So, you can trust me when I say that you're much more likely to become the victim of a burglary during long winter nights, as seasoned thieves like to operate under the cover of darkness.
I'm working with ADT to create the UK's first ever 'criminally crafted' Escape Room in East London, launching on 31st October. As well as being an adrenaline rush and fun session of logically fuelled games, it's been designed it to help you understand a burglar's mindset and equip you with all the tips and tricks to help you beat the burglars and ultimately keep your home safe.
To win tickets, you first need to crack your first test – head over to 'A Darker Time' on the ADT website to give it a go.
Whether you manage to score tickets or not, my top tips below will help you secure your home and stay safe this winter:
1. Don't light their way - it's a good idea to signal an occupied house to potential intruders, however, be very careful of where in your house your lights are left on. Make sure curtains or blinds are closed so that potential burglars don't have a direct line of sight onto your valuables or the layout of your home.
2. Calendar caution - make sure your calendar isn't in view through a window – it's a sure-fire way of helping thieves on scouting missions to ascertain when your home is likely to be empty.
3. Letterbox fishing - if you keep your house and car keys on a console table near your front door, it can be really easy for thieves to swipe them through the letterbox. Either keep your keys far away from your front door or fit a cage to the inside of your letterbox to avoid this kind of 'fishing'.
4. Self-ie care - burglars can often research and find out your name, which means they might easily find your social media accounts. Sharing holiday countdowns or updates whilst you're away is an open invitation for burglars to head into your home during that time. Be sure to check your privacy settings before sharing your holiday snaps.
5. Dirty digits - if you have an alarm system, make sure you keep it clean – if the keys you use every day are getting dirty or slightly worn, burglars can easily work out your passcode as people are statistically more likely to start with lower numbers and work their way up the keypad for numerical patterns.
6. Bathroom basics - it's easy for a burglar to ascertain which room is your bathroom because of frosted windows. Showering without other lights on in your home gives burglars a clear indication that you're occupied, and they have time to run in, grab some valuables from your home and make a quick exit.
7. Double locking is key - just one lock on a door isn't enough. Burglars can work out if there's a deadlock on the door using just their foot – if the door moves more than two millimetres, they immediately know that your door isn't double locked, giving them easy access to your property.