Video Tutorials for your ADT Smart Home system
Get the most out of your ADT Smart Home system with these short tutorials.
Video Tutorials
From setting virtual trip wires to linking multiple systems, here's how to get more than an alarm with ADT.
How to create user codes
Keep your home even more secure with user codes, which allow you to set specific parameters for each person.
How to set up arming reminders
Receive a notification if your system hasn't been set by a certain time or if you leave the house.
How to set up a Geo-Fence
Set specific home rules and reminders based on the location of your mobile device with geo-fencing.
How to set up perimeter guard
Warn off intruders with perimeter guard, which uses loud whistles and beeps with flashing LEDs.
How to set up ground zero video analytics rules
Set customised actions on your ADT devices based on loitering captured around your home with ground zone video analytics rules.
How to set up a virtual trip wire rule
Get alerted when someone or something, like a person or vehicle, enters a virtual trip wire area you create.
How to reconnect devices to a new Wi-Fi network
Follow these simple steps to reconnecting your ADT security system to a new WiFi network.
How to link multiple systems
Here's how to link your ADT accounts and access them all with a single login.
How do I access helpful videos?
All how to videos for the ADT Smart Home hub are available directly from your panel. Just click on the ADT bell box in the top right-hand corner of the panel's home screen and select 'video tutorials.' You should then see the below and can view all our helpful video guides: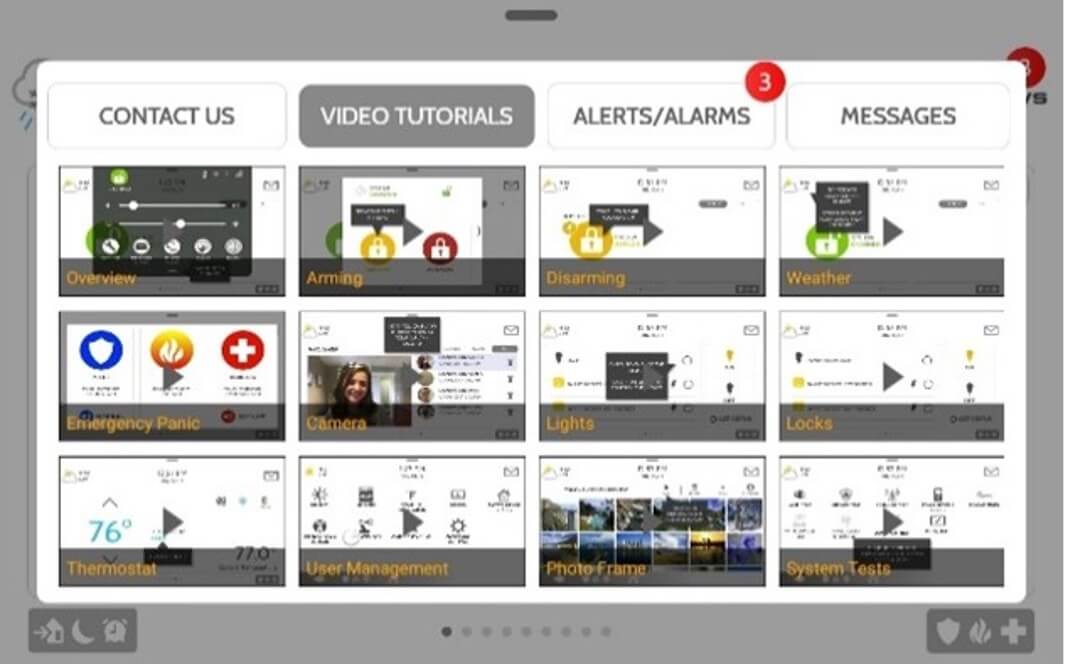 Additional FAQs and User Guides